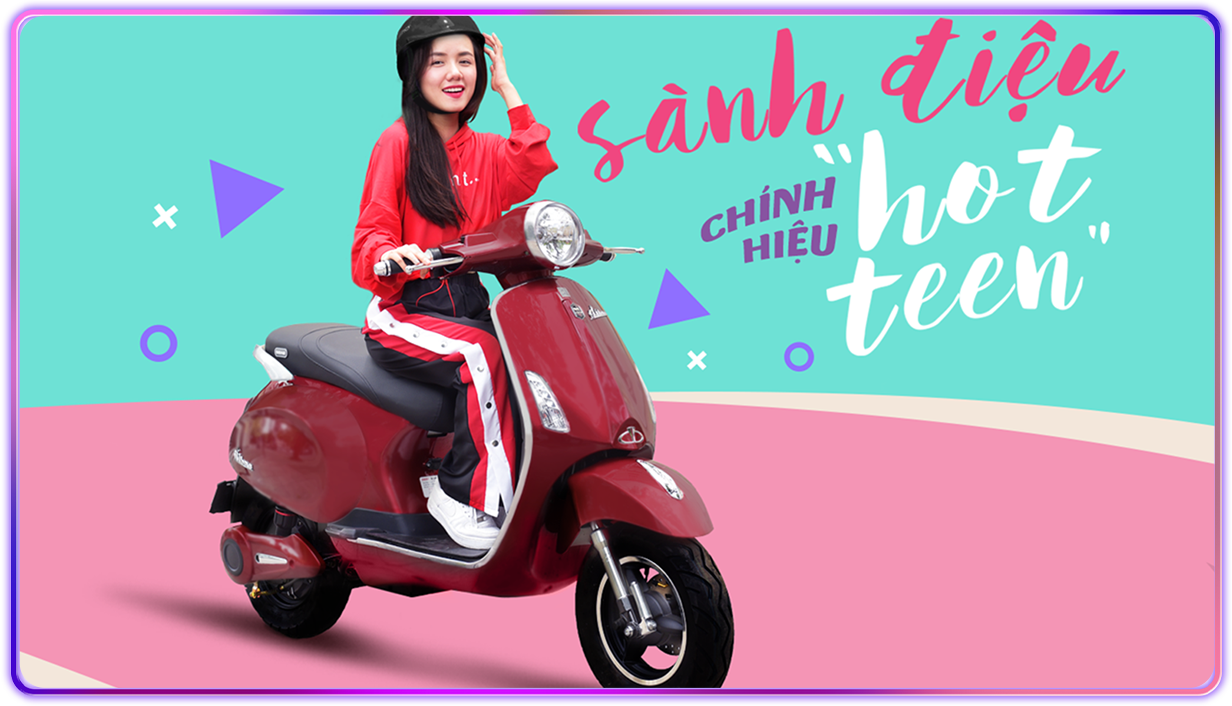 ABOUT DIBAO
Imported by Tan Thanh corporation, Dibao is an electric bike company famous for its premium designs, top quality and safety.
CHALLENGE
In the period from May – Aug 2018 which was also the summer season, our mission was to raise awareness of Dibao and engage with its target audience in other to boost sales in Dibao's whole distribution network.
INSIGHT
According to the data gained, we found out that teenagers believe that riding well-designed and premium personal vehicles can truly make them cooler and stand out from their peers.
IDEA
With the key message: "Sành điệu chính hiệu hot teen", we produced a hero clip within which we featured Phuong Ly happily riding Dibao electric bikes to hang out with her friends. The music used in the video was a re-written version of Phuong Ly's massive hit "Mặt trời của em".
After launching the hero clip, we employed a combination of different tactic such as social content series, influencer sharings, comic pages content to widely amplify our communication message.
RESULT
Over 3 million reach and 200k engagement on social. The hero music video with special treatment earned over 500k MV views.