NAPAS
Client: Napas
Scope: Digital Campaign
Date: 2019
Established in 2004, Napas is currently responsible for the management of 18.600 ATM, 261.000 POS and more than 100 million payment cards of 48 domestic and international banks.
Napas's brand awareness is not high enough, despite the fact that they have almost 100 million users. Hence we needed to design a 2018 – 2020 communication roadmap for Napas to achieve the mission of "Cashless Vietnam". Raise brand awareness and trigger Napas usage among current card owners.

The majority of consumers in Vietnam still prefers paying by cash.
Promoted "Never miss a thing" philosophy for Napas and encourage card usage with the key message "Swipe Napas, never miss a thing".
Optimized the power of advertainment to gain interests for 2 key products, POS & iBFT, and to increase earned media.
Built a cashless culture for the younger generation through almost 40 promotional offers, PR and influencer marketing tactics.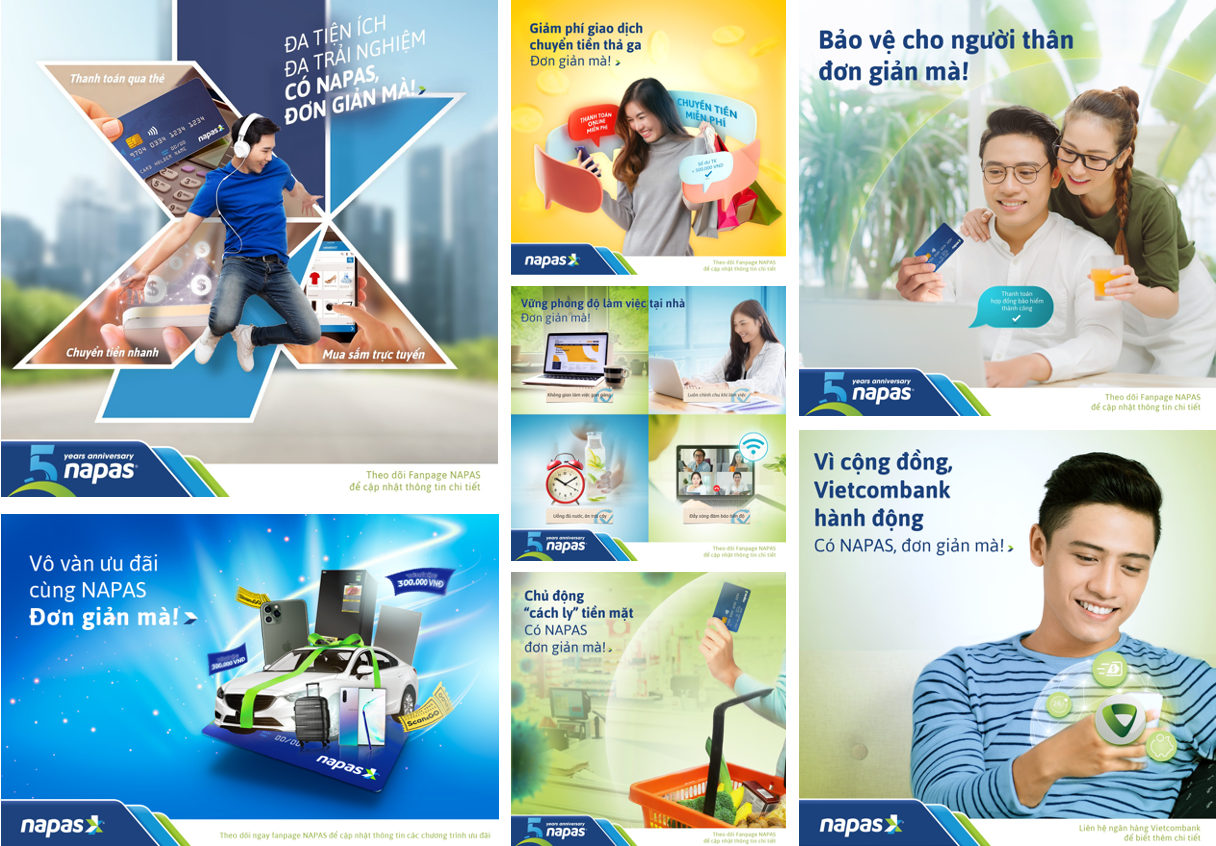 Viral video series reached more than 1.4 million views after one month launched.
Activated 237,000 Napas card owners to go cashless.
Reached over 8.5 million and engaged 2 million users on Facebook and Google.